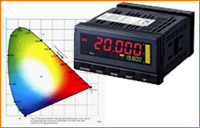 We develop and implement solutions for increasingly demanding and complex applications in various industries: construction, manufacturing, automation, and operation for industrial plants.


One-Stop Automation Center
Our customers face increasingly complex industrial challenges and requirements, however, our vast product portfolio ensures that there's always a product available to handle specific applications.
We have the product range and depth that allows customers to select the exact features to meet their needs with unmatched performance.
Automation & Drives:
A comprehensive range of advanced motion control products, designed to cover the most demanding application needs:

Motion Controllers
Servo Systems
Inverters
Programmable Logic Controllers

We offer customized solutions that satisfy both the price and performance requirements of the most discerning customer.

Industrial Components :

Electromechanical Relays
Timers
Counters
Sockets
Programmable Relays
Low voltage switch gear (high-quality contactors, thermal overload relays, & motor protection circuit breakers)
Power Supplies
Temperature & Process Controllers
Solid-State Relays
Panel Indicators
Level Controllers
Industrial Switches
Pushbutton Switches
Touch Screens



Sensors:
Whether it's for basic object detection, positioning, color analysis or high resolution sensing a complete range of vision and sensing equipment optimize the inspection quality in any automated production process.


Card Readers:

Card Reading Technology
Biometrics
OEM Banking Related Products
Applications:

Access Control (Building & Logical Access, ID)
Banking (ATM & Deposit Machine)
Mass Transit (Information & Payment Kiosk)
Retail Banking ( Point of Sale)
Identification (Store & Club Membership)
Value-Added Services & Standards

We are constantly setting new standards with our innovative products, systems, and factory-wide complete solutions.
Best-choice in top quality products, our components guarantee process stability, and help customers save valuable resources, improve their overall manufacturing and process operations.
Customized approach, we implement industry and application-specific automation solutions, coordinated with individual requirements, bringing forth cost-effective customized packages.
Individual advice and competent technical support that meet the most demanding requirements of today's precision industrial applications. We offer our customers advice that will make us a reliable partner and enable us to grow and develop with them.
Quick response and action during emergencies with minimum expenses for the customer, and dramatically reduced down time
Customer training , solutions that match our customer's needs and requirements, optimizing the skills of staff involved in designing, installing and maintaining automation systems.