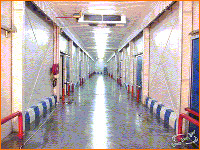 Household & Commercial Refrigeration Compressors & Condensing Units

We Offer the most competitive compressors in the industry that improve and enhance household and commercial appliances. Model ranges are constantly innovated to meet with the high speed technological developments, and complex market needs.


Hardware & Accessories for the Refrigeration Industry:
Fasteners, Latches, Locks, Hinges, Rail Systems for Sliding Doors of Cold Rooms (Manual & Automatic made from Aluminum, Steel, and Stainless steel), Modular Shelving Systems with Removable Shelf Inserts (Storage Systems for Clean Work Environments), and Transparent PVC stripped curtains and flexible PVC doors with reinforced Polyester frames. As well as, Pressure Relief Valves for balancing internal and external pressures inside a cold room.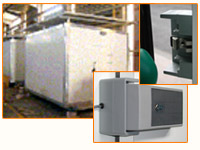 Value-Added Services & Standards
All our products conform to the scheduled cleaning program HACCP, the safety system for food production and preparation, in addition to the "NF" food hygiene certification, and to the British Royal Institute of Public Health & Hygiene Merit Certificate.